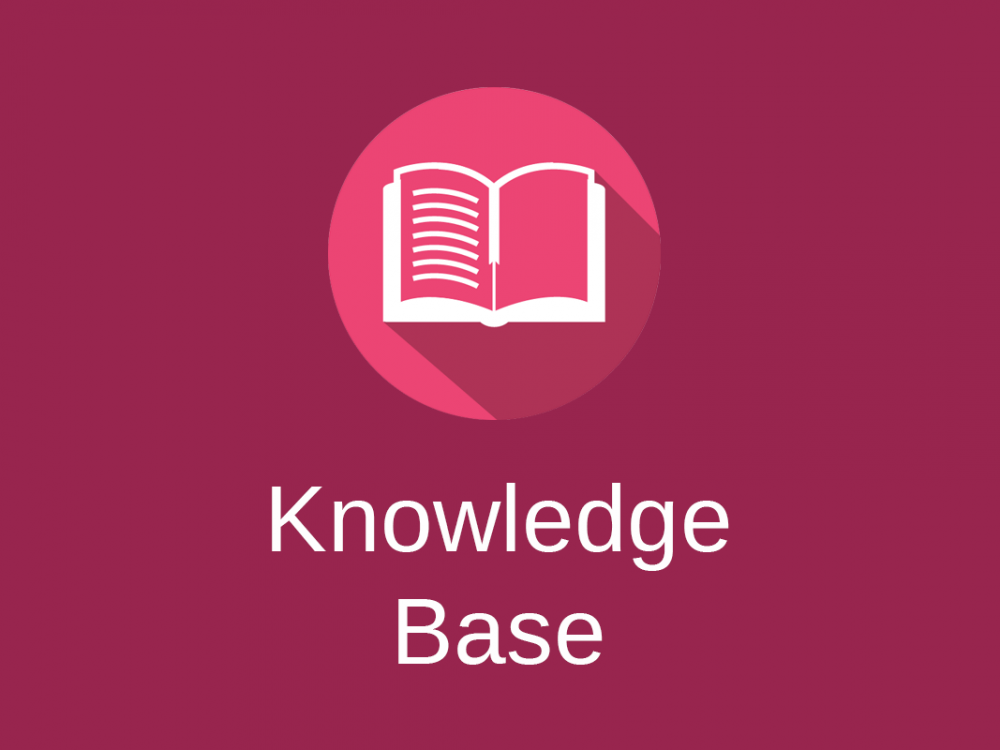 This module allows to create a Knowledge Base designed for customer self-service or create an internal help center for support agents. Here is the Live Demo.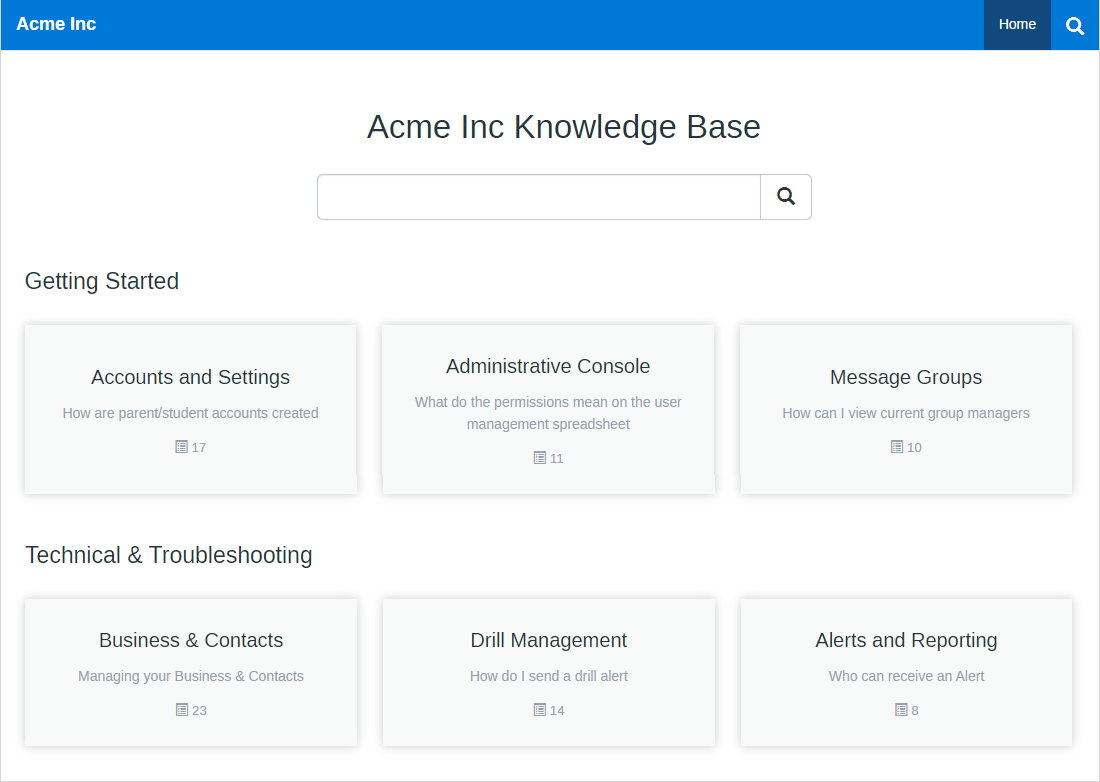 Each mailbox has it's own Knowledge Base.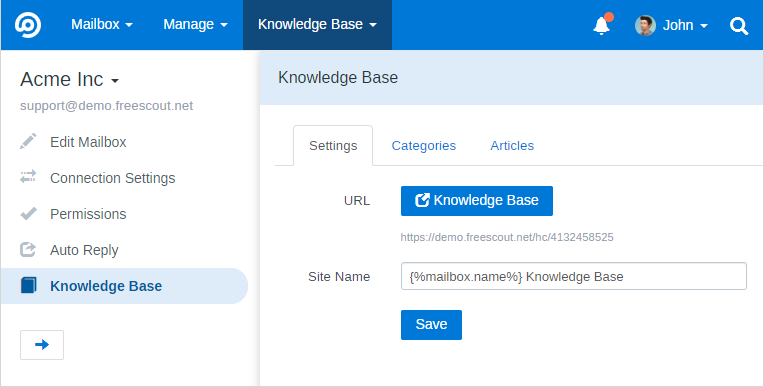 Information in the Knowledge Base is stored and provided using articles.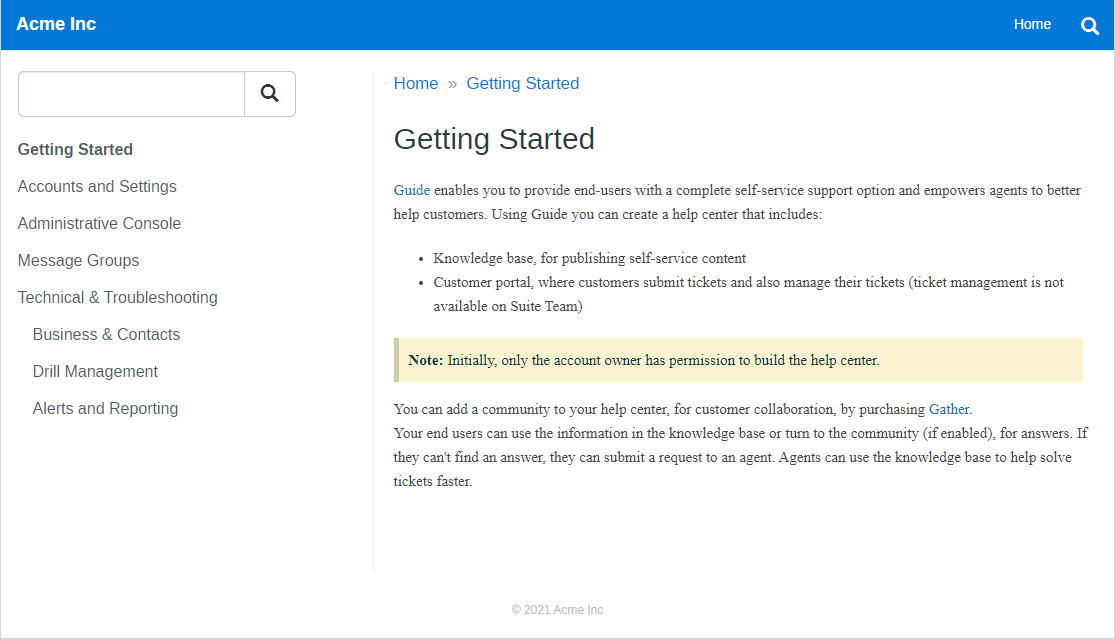 Articles can be easily created and edited using the real-time editor. Image and files can be added to articles. YouTube and other videos cab be embedded using "Video" button on the toolbar.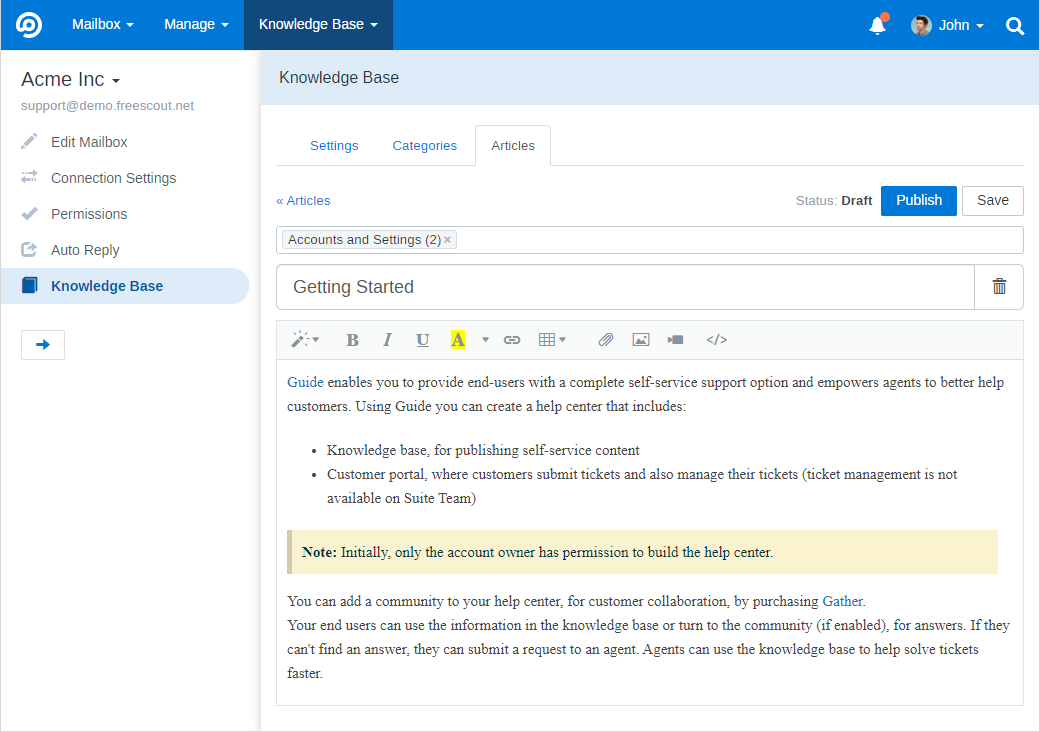 Articles can be structured using categories. If no categories created, all articles will be simply listed on the homepage of the Knowledge Base. If some category contains only one article, when this category is opened in the Knowledge Base, it will show this article instead of a list of linked articles.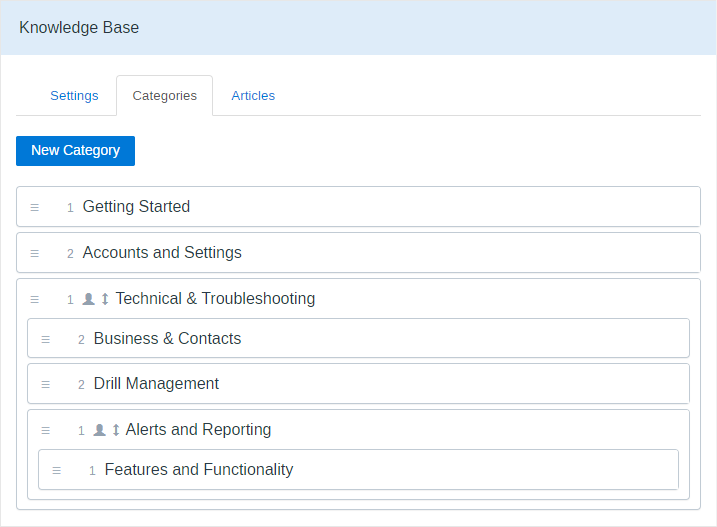 Using "Visibility" parameter, categories and linked articles can be made available only to logged in support agents. If some article is connected only to Private category/categories, it becomes publicly not available.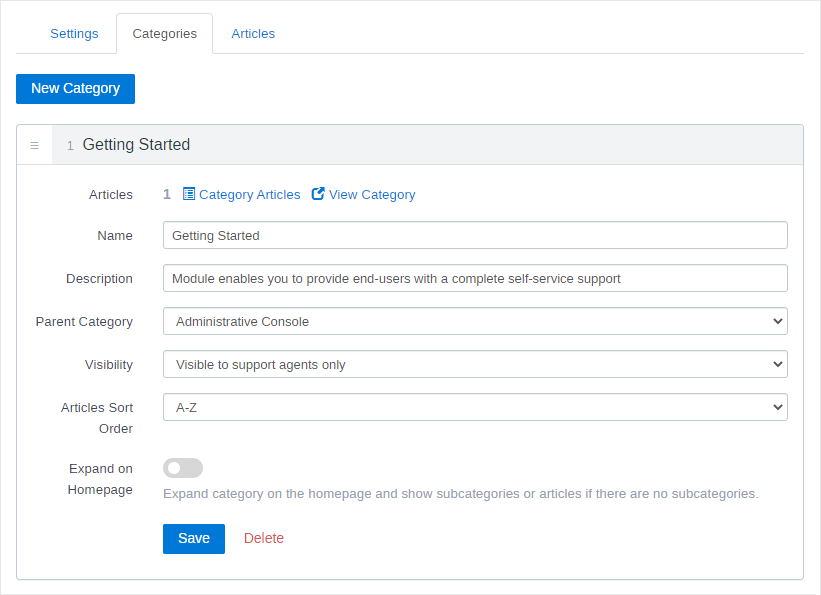 Customization
Knowledge Base style and colors can be adjusted via Customization Module using custom CSS styles.