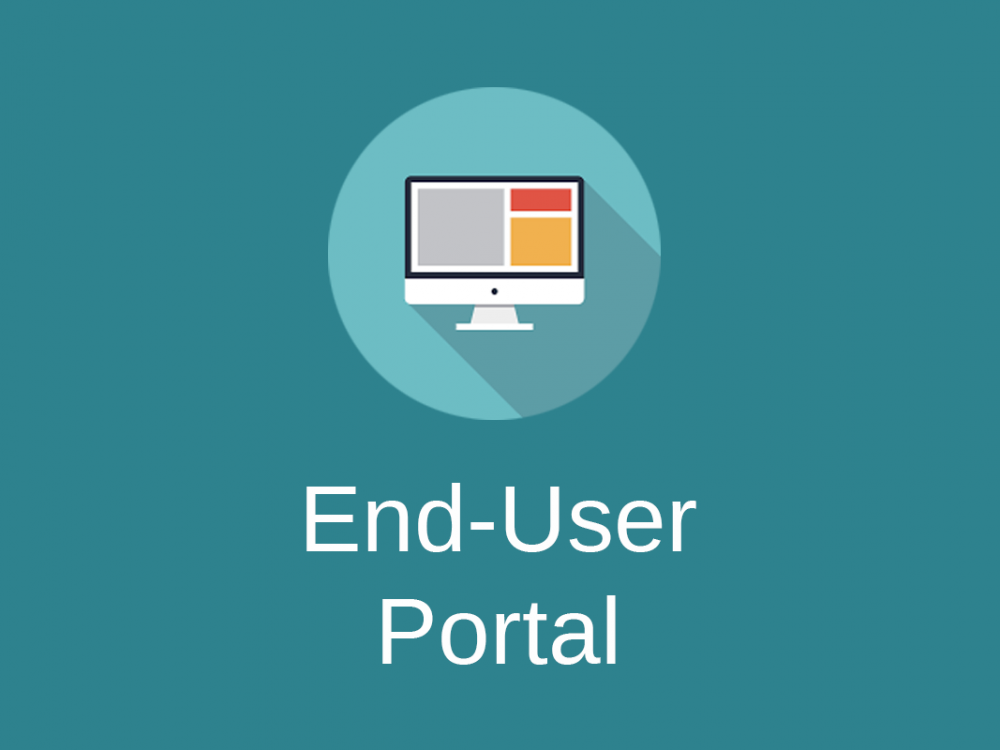 For now this module is very basic and allows only submitting new tickets by customers. With time more features will be added.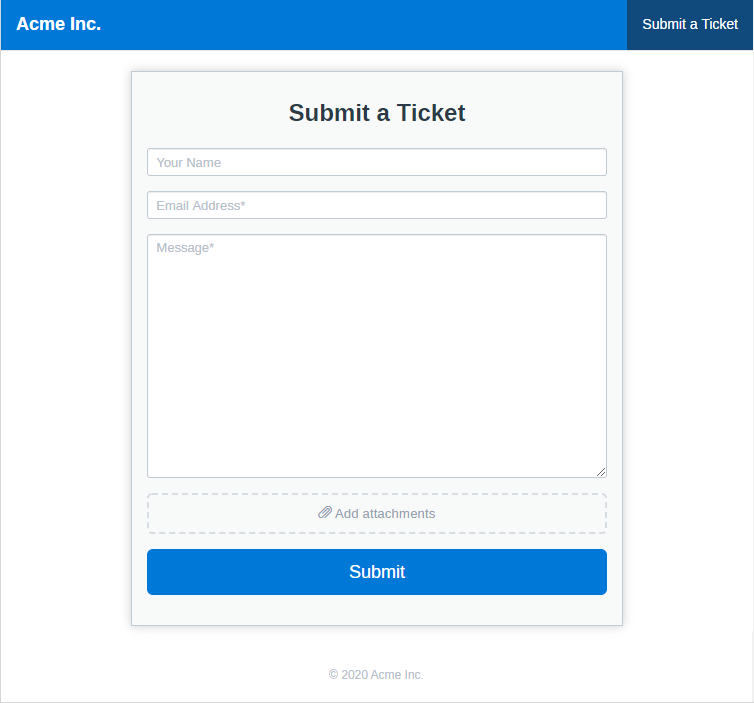 Each mailbox has it's unique End-User Portal link which can be found in mailbox's settings under "End-User Portal".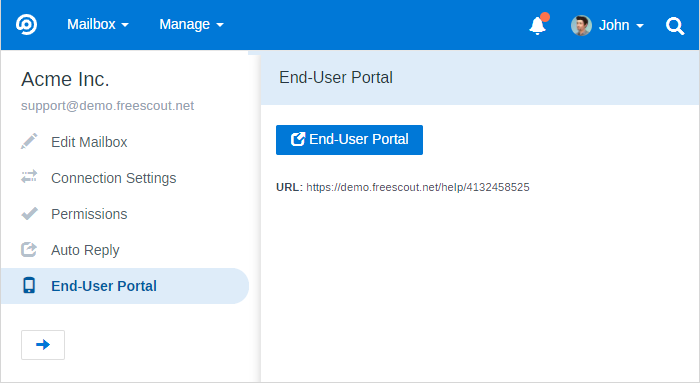 The name of the mailbox is used as a title of the End-User Portal.
Troubleshooting
If you are using Reports module, make sure to update it to the latest version.