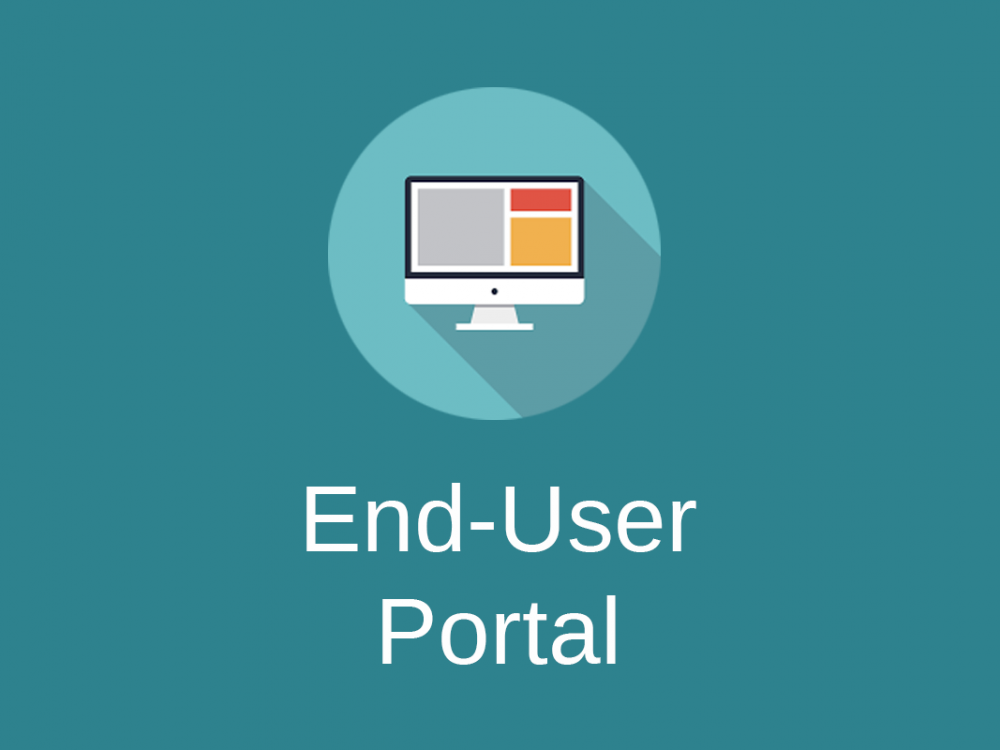 This module provides a fully equipped End-User Portal which allows customers to submit tickets, log in by email, view their tickets and reply to tickets. You can also add Contact Form Widget to your website.
Submitting Tickets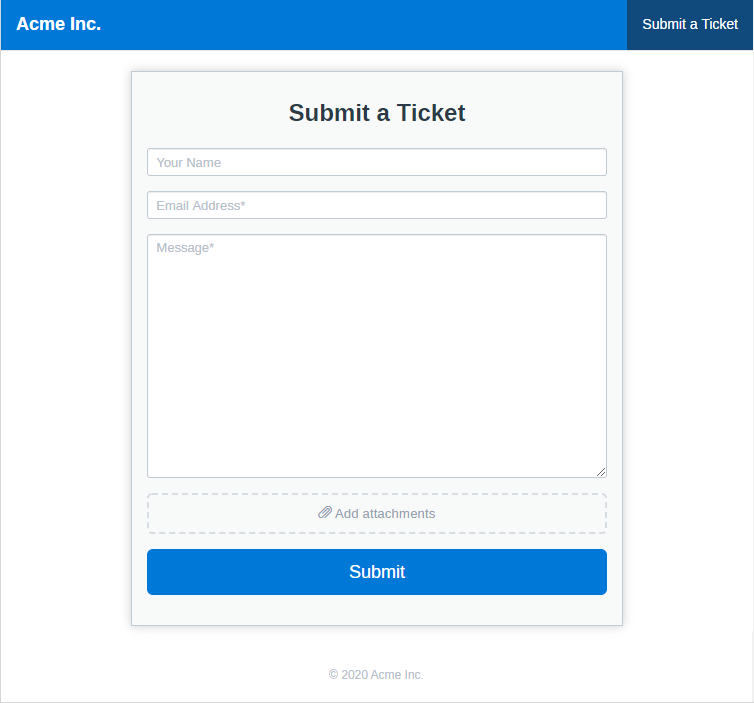 Customer Authentication
Customers can log in using their email addresses. If a customer with the specified email address does not exist in the system, new customer is created.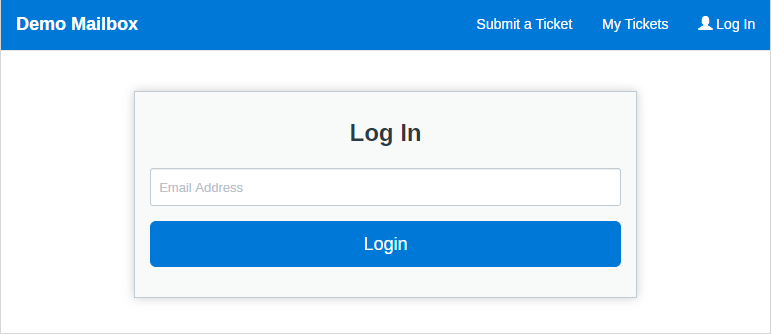 Customer receives an email with the authentication link which allows to log in to the support portal.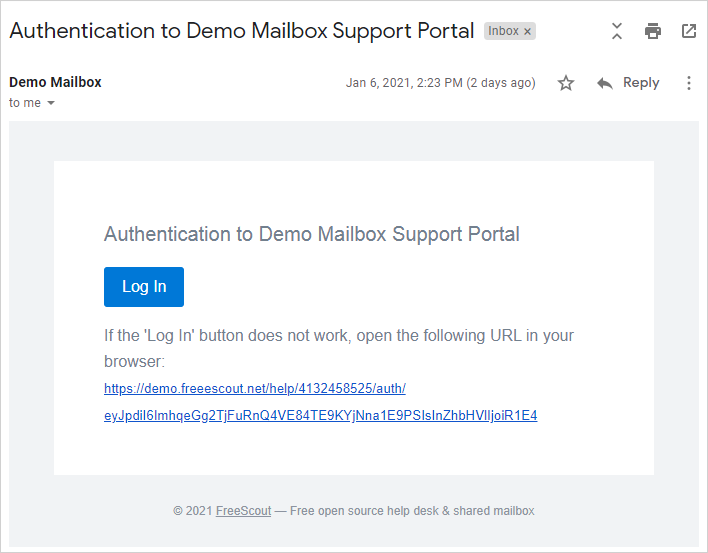 Viewing Tickets
After logging in customers can view their tickets.

Customer can open each tickets and reply. If ticket's status is "Closed", customer's reply automatically makes it "Open".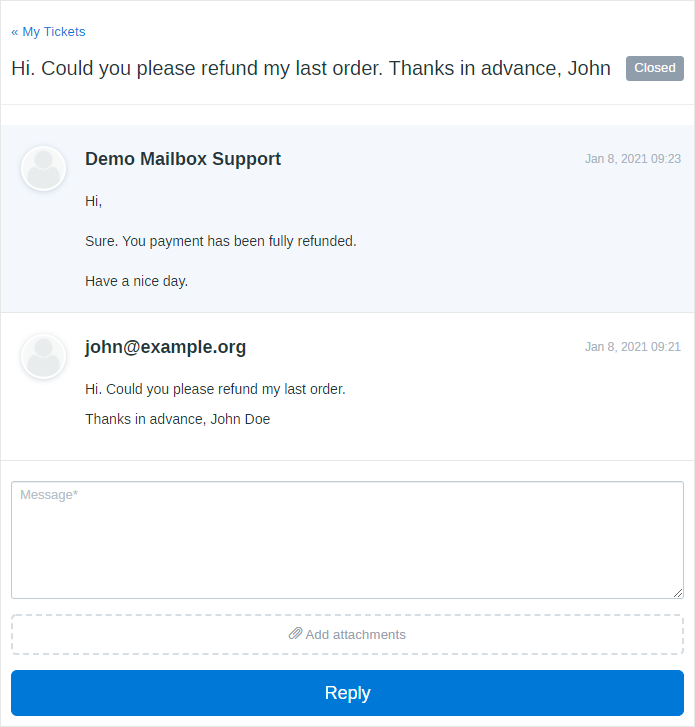 Portal Settings
Each mailbox has it's unique End-User Portal link which can be found in mailbox's settings under "End-User Portal".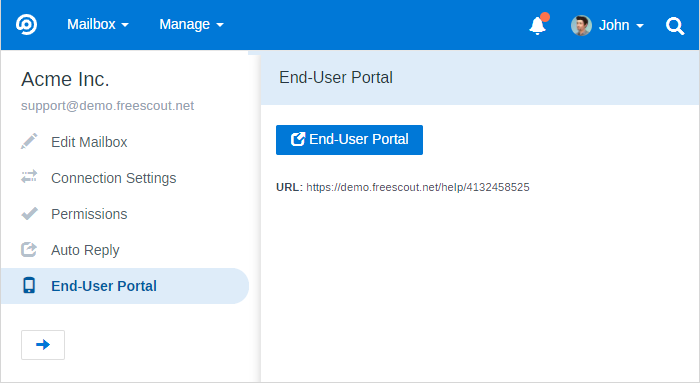 The name of the mailbox is used as a title of the End-User Portal.
Contact Form Widget
You can also embed contact from widget on your website.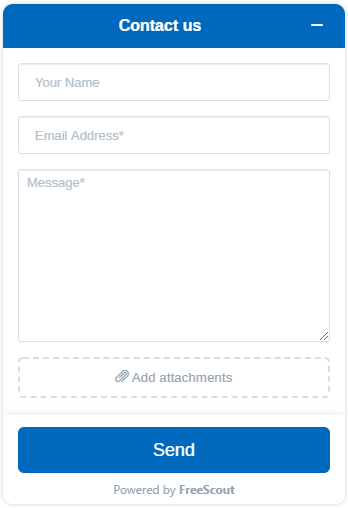 The code can be generated in the "Contact Form Widget" section of the "End-User Portal" settings for a mailbox. Every time you change parameters of the widget, you need to update the code on your website.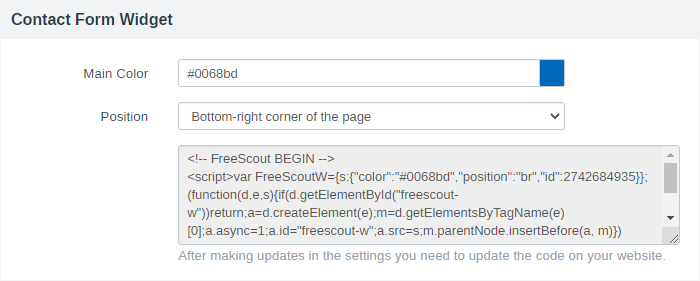 Customization
End-User Portal style and colors can be adjusted via Customization Module using custom CSS styles.
Troubleshooting
If you are using Reports module, make sure to update it to the latest version.
If you are receiving "…sameorigin…" error in your browser when embedding a Contact Form Widget, check your server configuration.