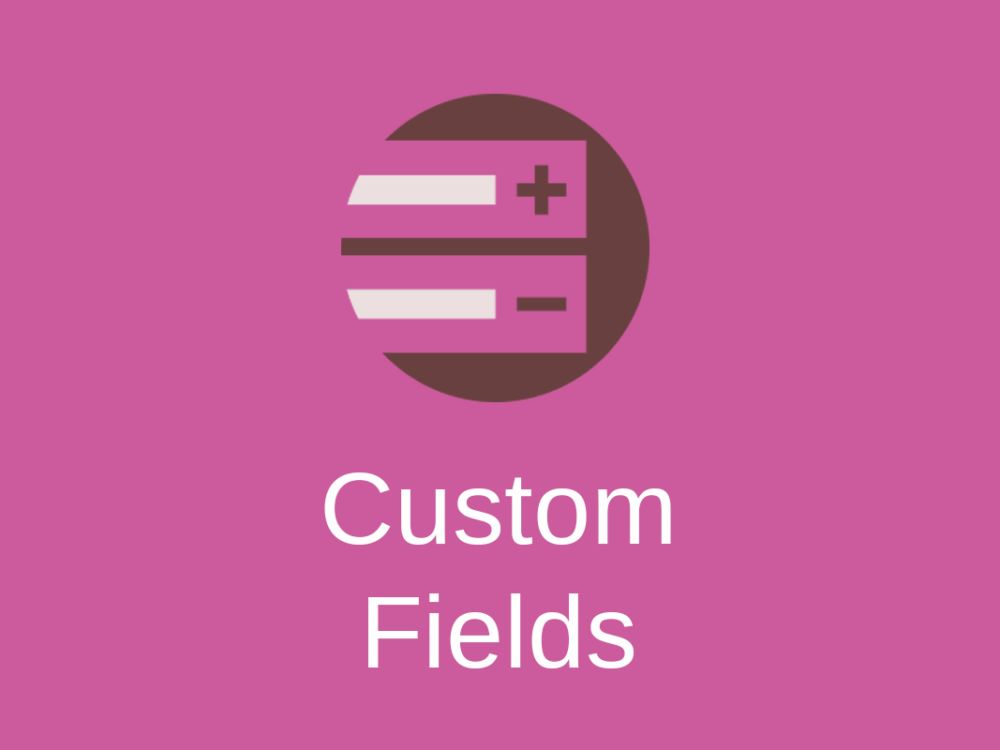 Custom Fields is a powerful tool helping to store additional information on conversations, organize and prioritize conversations (this module does not provide custom fields for customers).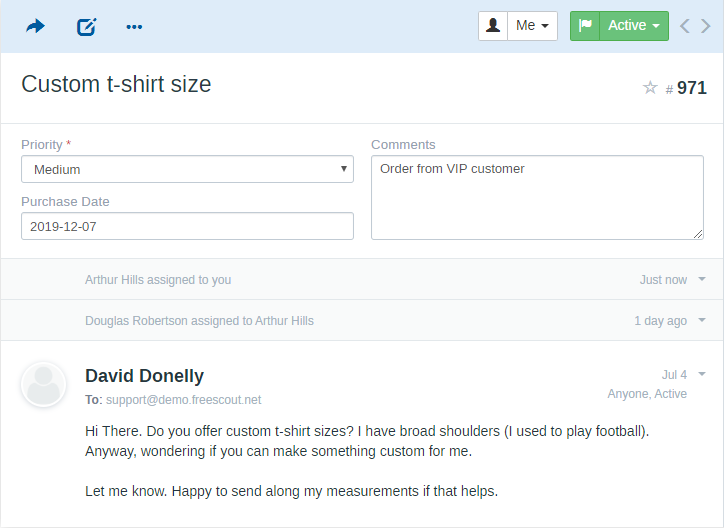 There are five supported field types:
Dropdown: Classic dropdown list with an option to select one choice.
Single line: A traditional textfield.
Single line tags: A textfield allowing to select multiple items.
Multi line: A larger text area for longer text.
Number: A field allowing to enter only numbers.
Date: Date in YYYY-mm-dd format.
Only Administrators can add or edit custom fields.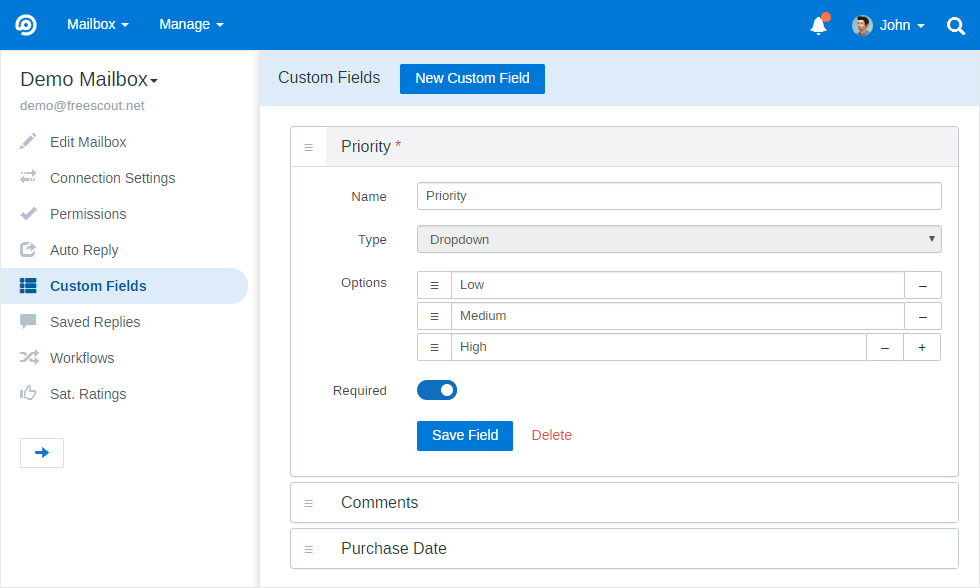 Required fields have to be filled in before sending a reply, adding a note or closing the conversation.
If conversation is moved to another mailbox, custom fields data is not preserved.
When merging two conversations custom fields are also merged – empty custom fields in the original conversation are replaced with values from the second.
Search results can be filtered by custom fields.