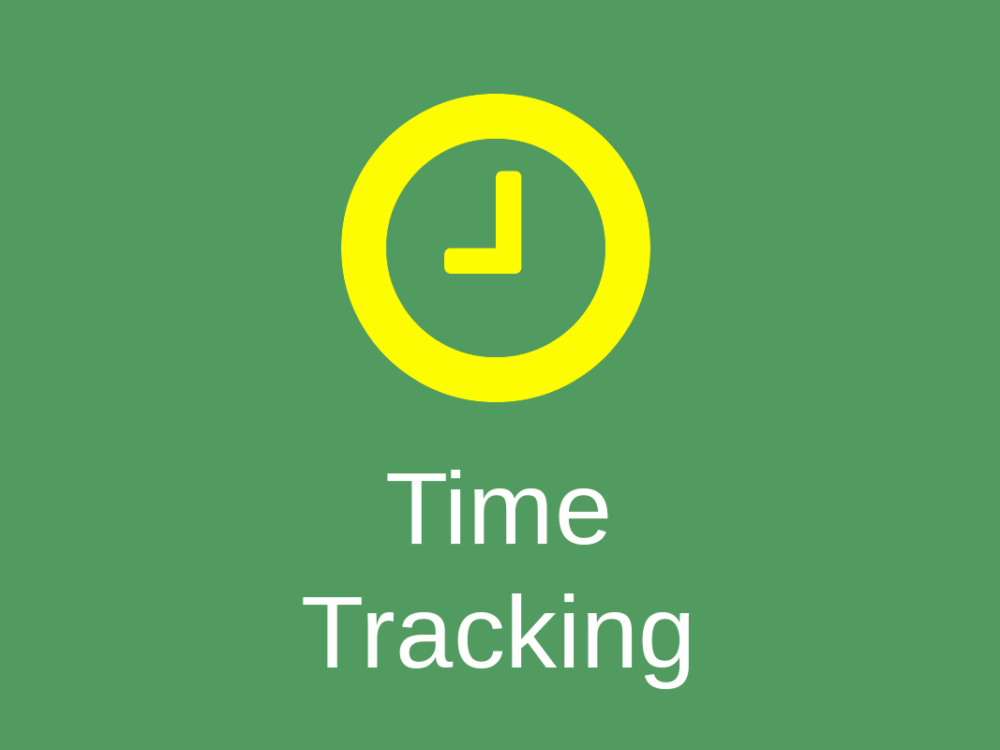 The Time Tracking module enables you to monitor how much time you and other users spend on tickets.
Two time tracking modes are available:
The timer starts when the conversation is assigned to the user.
The timer starts when the user views the conversation, the timer pauses when the user navigates away from the conversation (i.e. closes the browser tab).
The user starts and stops the timer manually.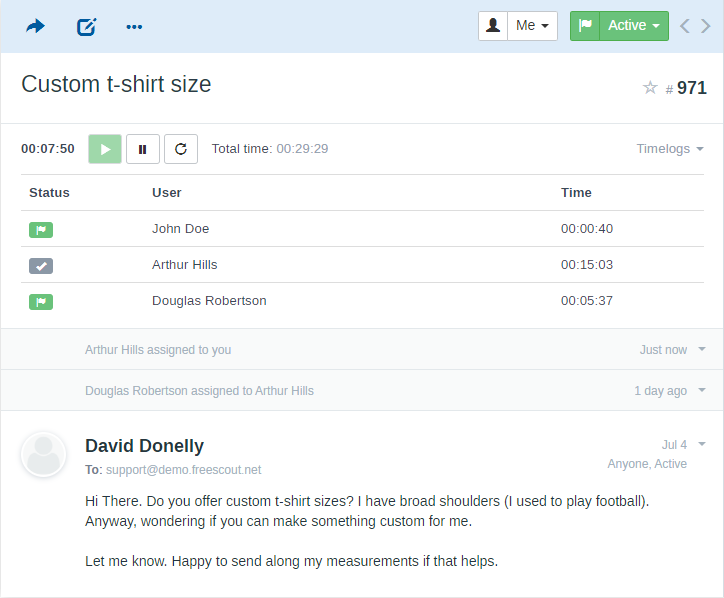 The timer stops and timelog is being saved when the user assigns a conversation to another user or changes conversation status to Closed. At this moment the time review modal window appears allowing to enter the time spent on a conversation.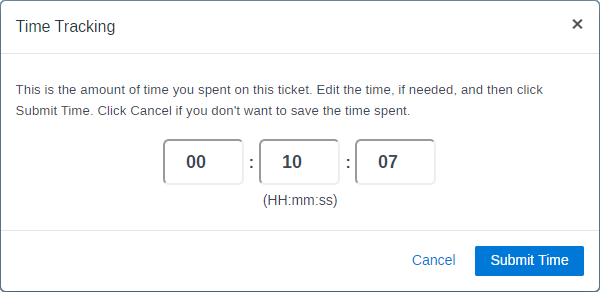 This modal can be disabled via module settings and time will be saved automatically without showing a modal.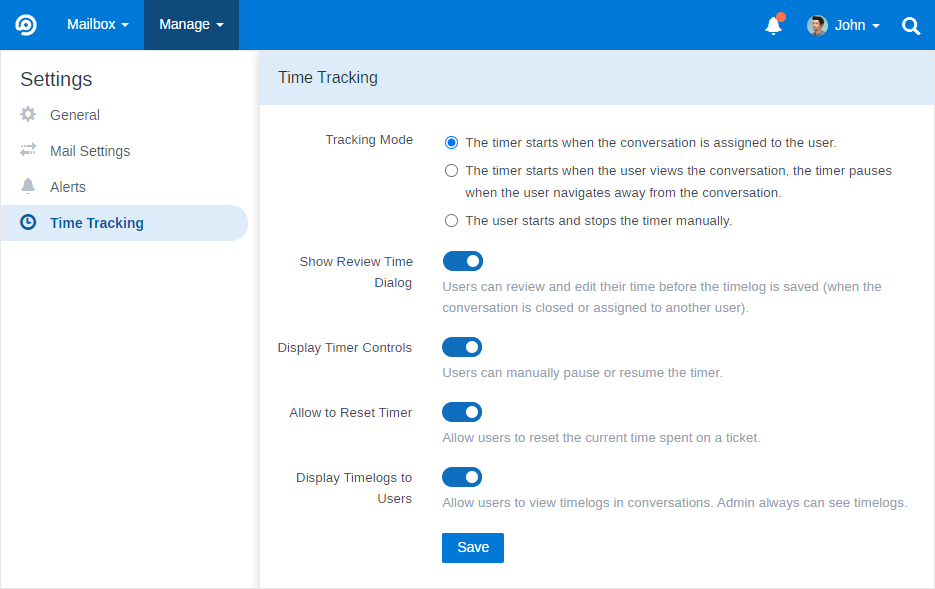 If you need to export to CSV total time spent on each conversation use Export Conversations Module.
Admin can edit all timelogs, users – only their own.
Troubleshooting
If time tracking does not pause when you are navigating away from the conversation:
1) Make sure you are using the latest version of the FreeScout and Time Tracking Module.
2) Make sure that background jobs are running in Manage » System » Status. More info on background jobs can be found here.
If time tracking panel "disappeared" from conversation keep in mind that time tracking panel is shown only if conversation is assigned to you.