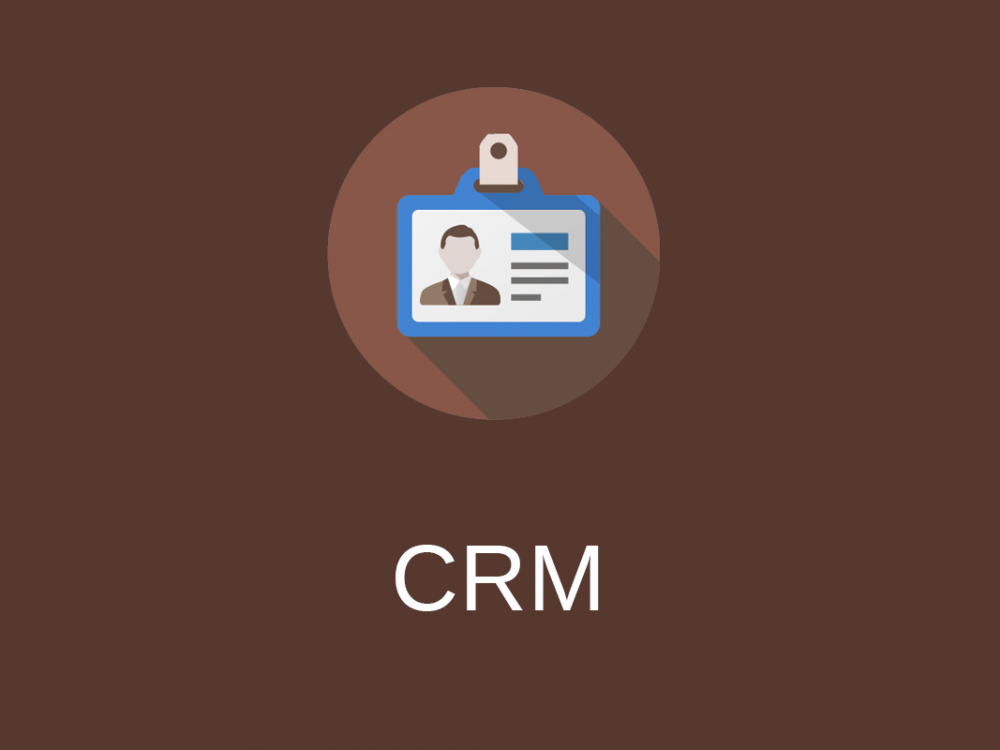 This module allows to manage, find, create, delete, export customers and add custom fields.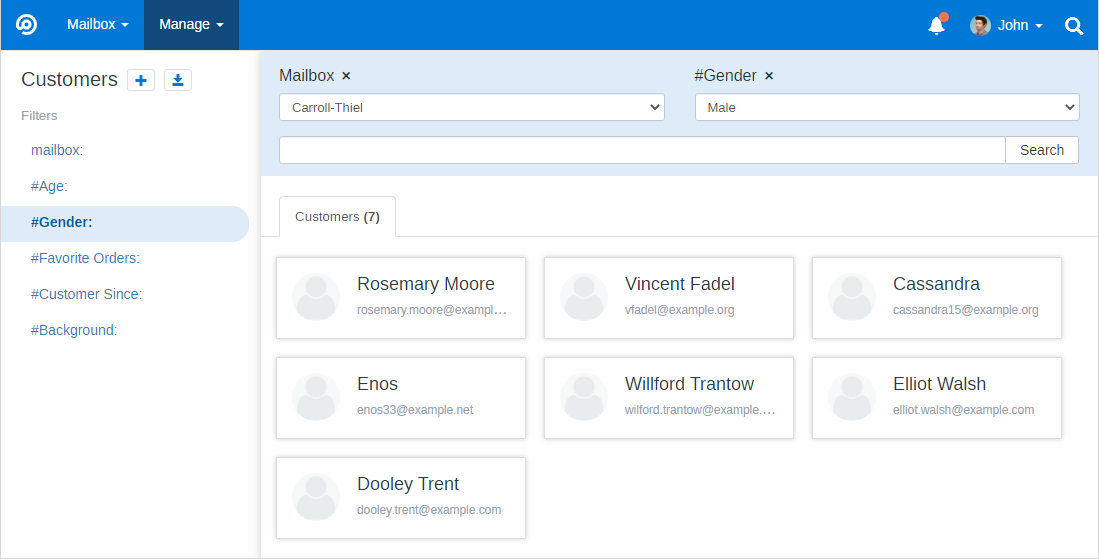 When customers are filtered by a mailbox, only customers having conversations in this particular mailbox are displayed.
Custom Fields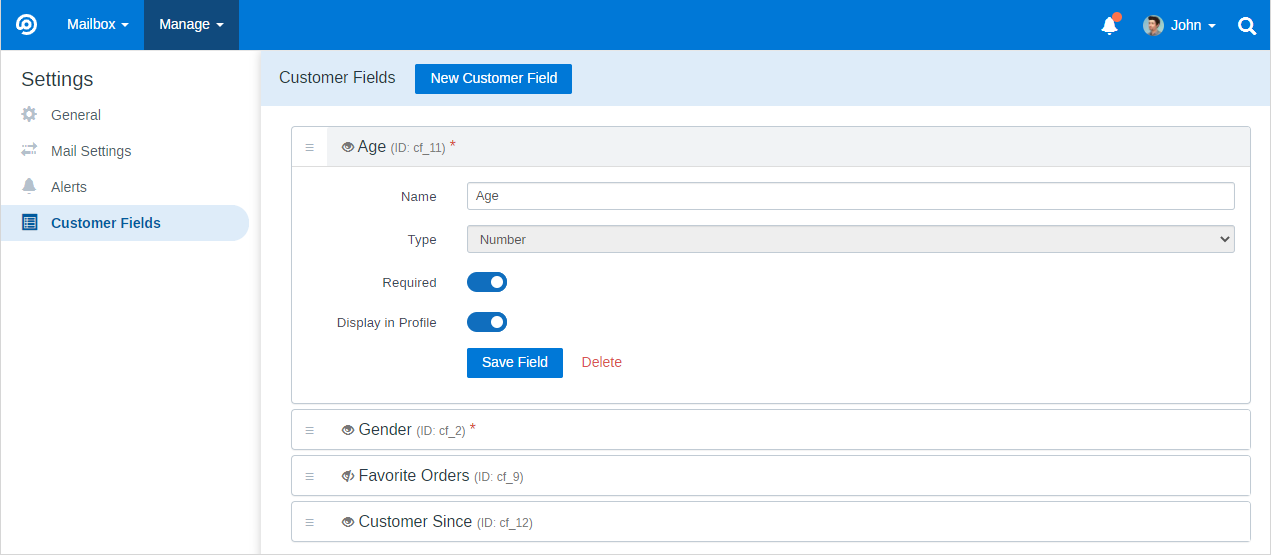 Fields of the following types can be added to customers:
Dropdown: Classic dropdown list with an option to select one choice.
Single line: A traditional textfield.
Multi line: A larger text area for longer text.
Number: A field allowing to enter only numbers.
Date: Date in YYYY-mm-dd format.
Fields marked as "Display in Profile" are displayed in the customer profile.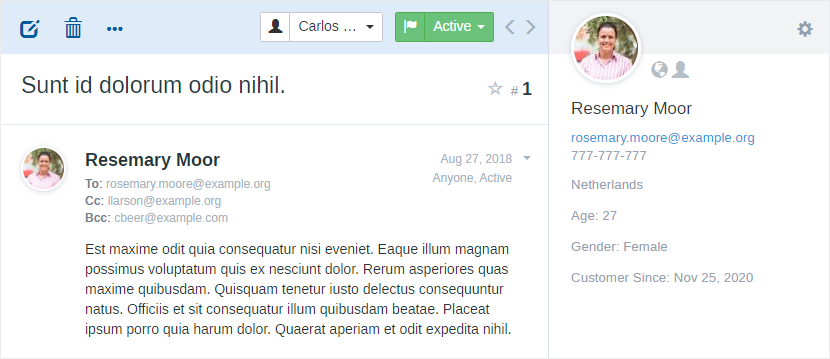 Exporting Customers
Administrators can export customers (along with their custom fields) into a CSV file.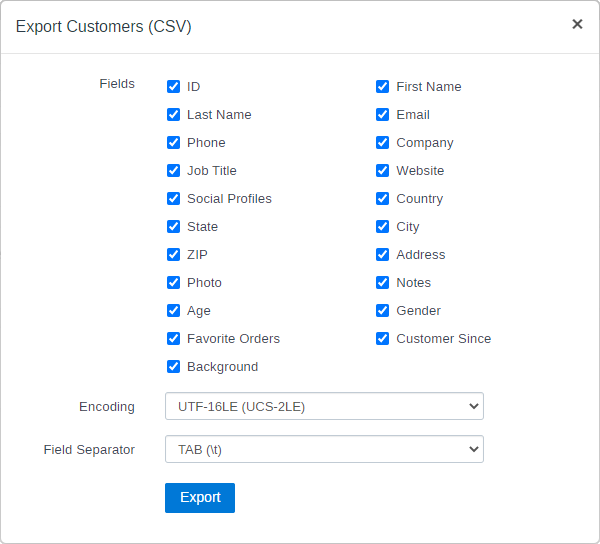 Deleting Customers

Merging Customers
Just add additional email addresses to the customer and customers will be merged automatically.