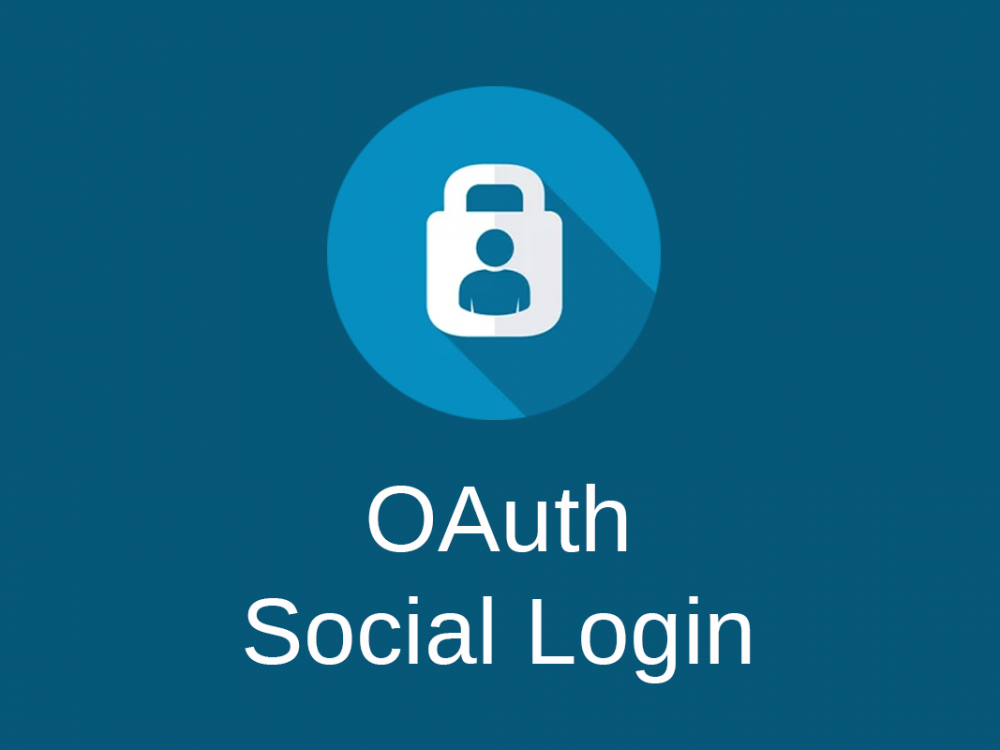 Using this module you can let your support agents login to FreeScout via any OAuth provider or social networks.

The module already has predefined configurations for Google, Microsoft Azure, GitHub and Auth0.com.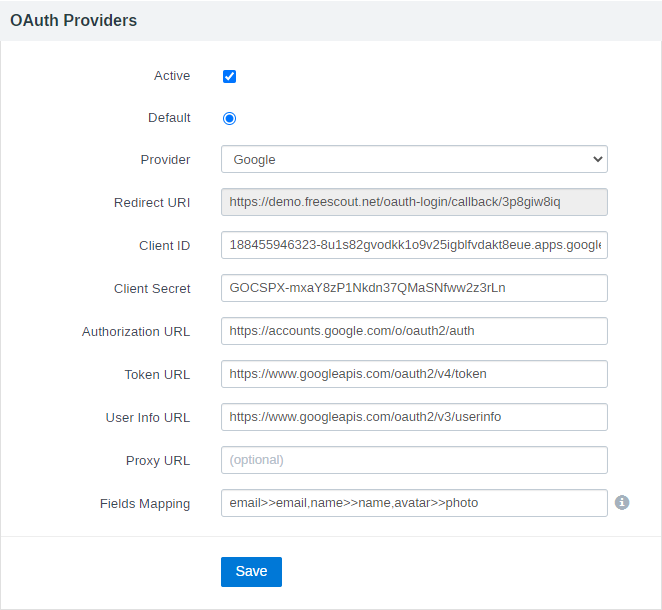 New authorized users can be created in FreeScout automatically. Also you may enforce OAuth login in the settings.

Google
1. Create a project: https://console.developers.google.com/projectcreate
2. After that configure an OAuth consent screen.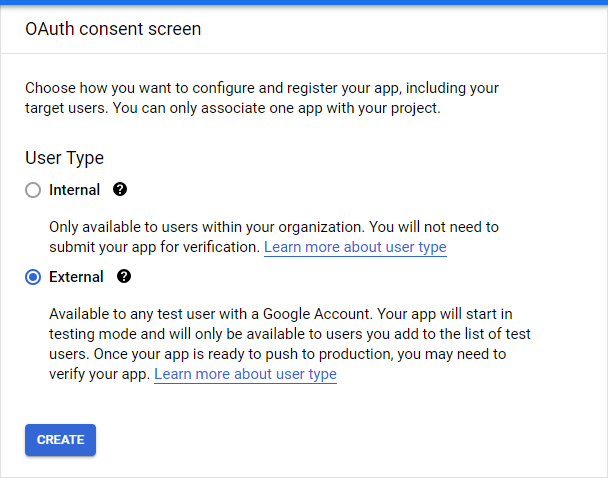 3. Enter the following scopes when asked: openid email profile
4. Create credentials: https://console.developers.google.com/apis/credentials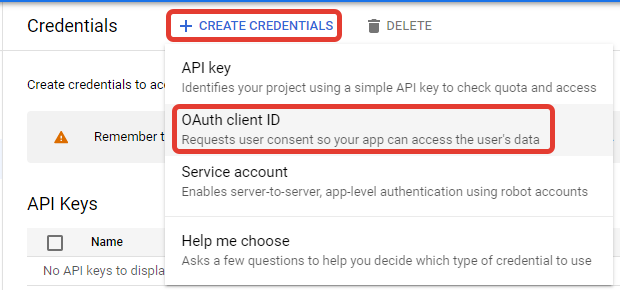 4. Select "Web application" as an "Application type" and enter "Authorized redirect URIs" which you can find in FreeScout for the provider.
5. A modal will pop up with your apps Client ID and Client Secret. Add these values to FreeScout.
Notice: In FreeScout mobile apps authentication via Google OAuth won't work as Google is making some checks and asking to use some other browser. So far we could not find a solution for this issue.
GitHub
You can read here how to create a GitHub app.