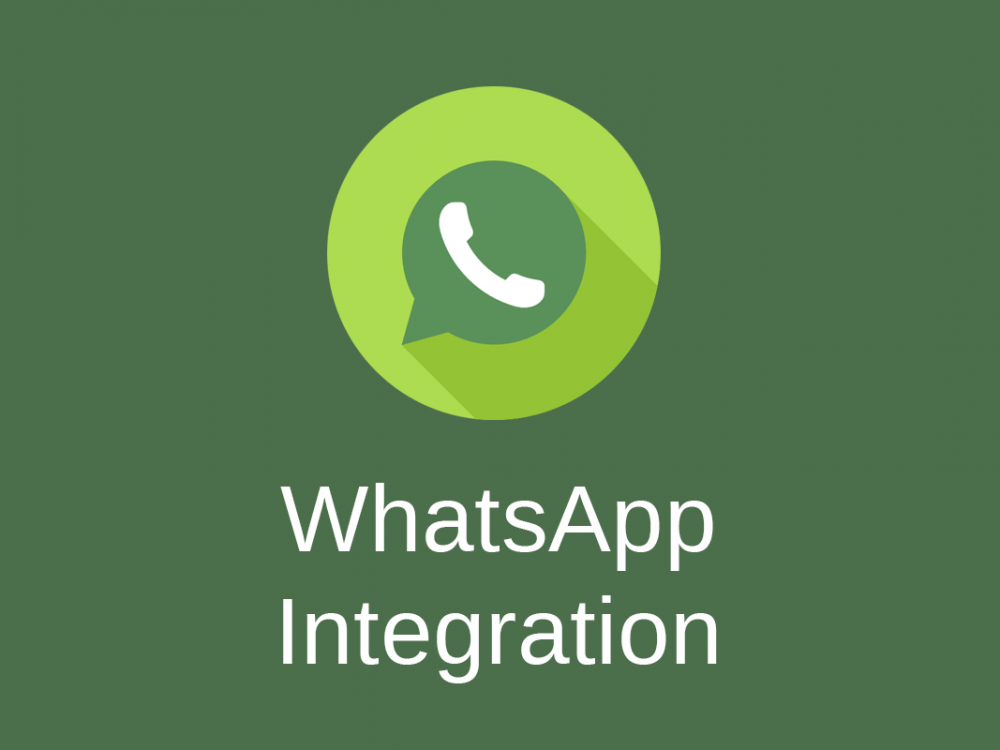 This module converts messages sent to your WhatApp into FreeScout conversations and allows support agents to reply from FreeScout and answers will be delivered to your customers' WhatsApp accounts.
Only WhatsApp Business accounts are supported.
Module uses paid Chat API service. To pay something like 13 USD per month (instead of 39 USD), after registering in Chat API on Payments page just switch the language to Russian before making the payment.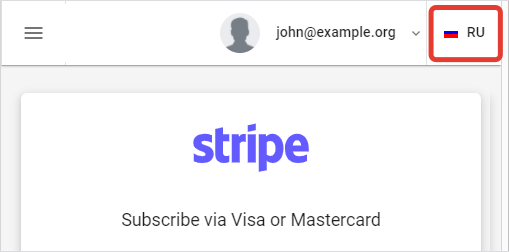 Each mailbox can be connected to it's WhatsApp account.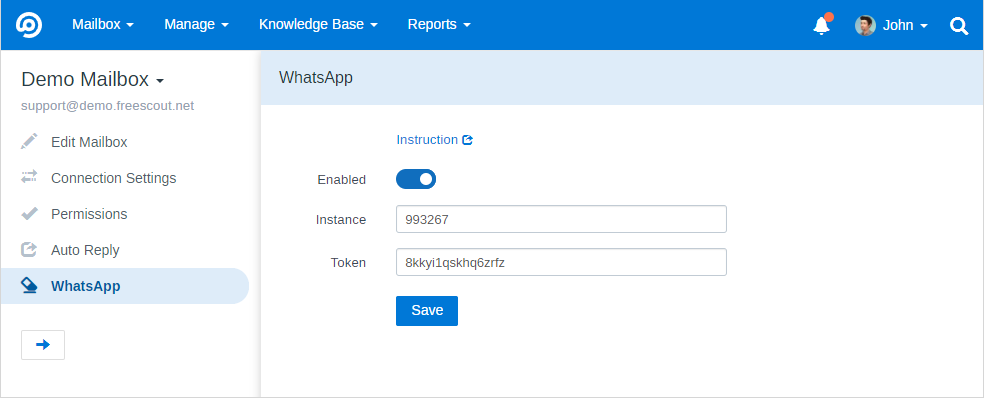 WhatsApp conversations are marked with the corresponding badge.

Module also allows to receive GPS location from customers. Locations are received in the following form: 21.8179309,79.8707419
Requirements
PHP >=7.1
FreeScout should use HTTPS protocol
FreeScout should NOT be protected with Basic HTTP Authentication.
Debugging
WhatsApp integration errors are logged in:
Manage » Logs » WhatsApp Errors
Manage » Logs » Apps Logs
Instructions
1) Register at Chat API.
2) Log in to Chat API, enter Instance name and scan QR code to connect your WhatsApp.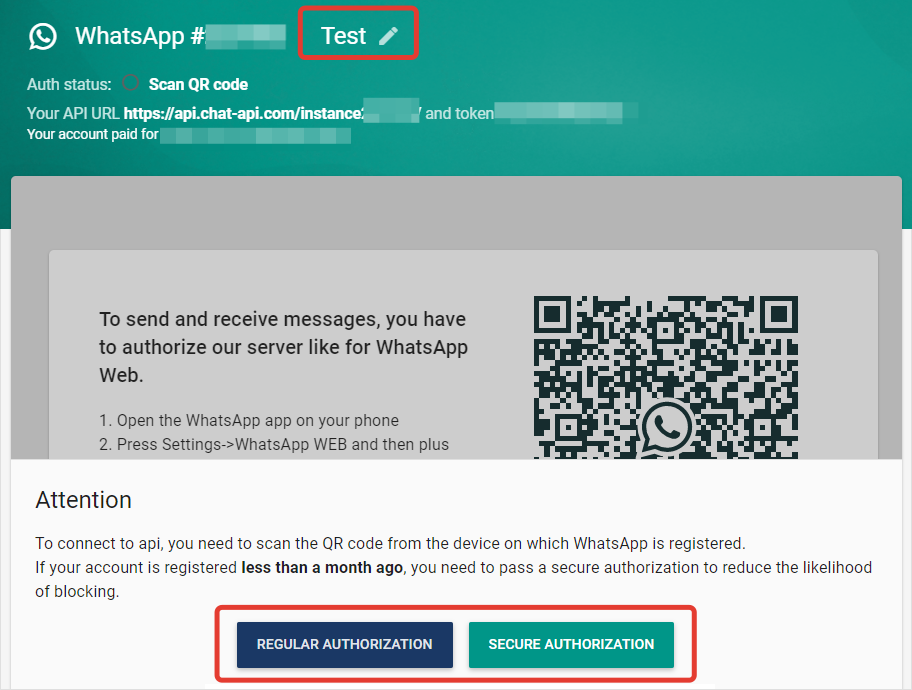 3) By default after you enable the integration all the old messages sent to your WhatsApp account will be imported into FreeScout. If you don't want this to happen go to Chat API and in the Instance Settings turn on "Not send old message after authorize" option.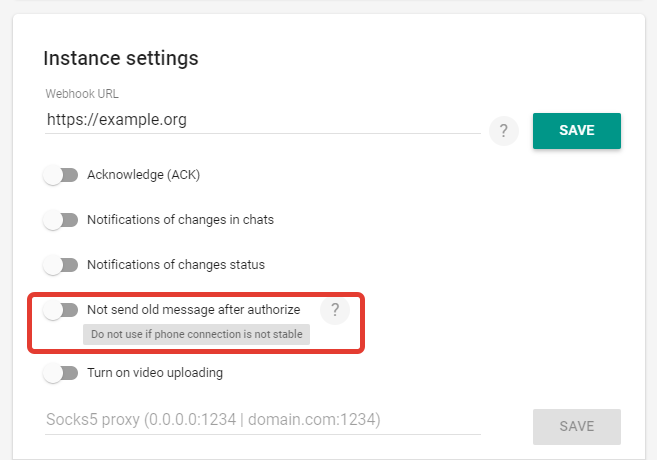 4) Now copy Instance and Token from Chat API to FreeScout and enable integration in the FreeScout.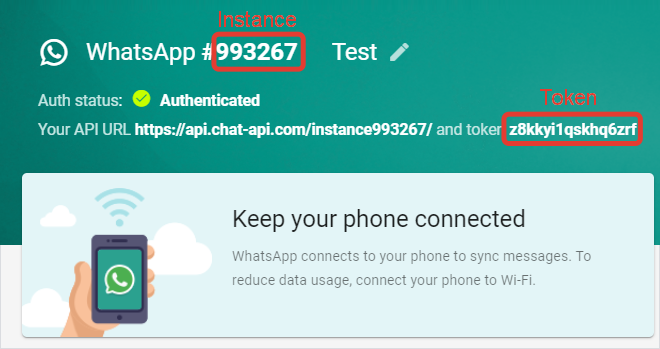 5) Now the Webhook URL will appear in the Chat API Instance Settings. You don't need to add it manually or save. If the Webhook URL does not appear in the Instance Settings just disable and enable again WhatsApp integration in FreeScout.

From now on in order the integration to work you need to keep your mobile phone connected to the Internet.
6) If you want reply to users not only from FreeScout, but also directly from WhatsApp on the mobile phone, you need to set WhatsApp account phone number to one of the FreeScout users. Enter phone number on user's profile page in FreeScout. Phone number must contain country code and consist only of digits. For example if the phone number connected to WhatsApp account is +1 858-509-2499 you need to set the following phone number for FreeScout user: 18585092499. In case of any issues see errors in "Manage » Logs » WhatsApp Errors".
Limitations
After the start of the dialogue with the customer WhatsApp allows to communicate with a customer during the first 24 hours. If you want to start communication with the customer after this period WhatsApp requires to send a special Message Template first (read more about Messages Templates here). To start communication after 24 hours since the beginning of dialog WhatsApp requires not only to send a Message Template to a customer but also to receive a reply from the customer first. So for now we've gave up trying to send Message Templates automatically via the module (if anybody wants to implement it – see how to contribute to official modules). So in such cases you'll need to prepare and send Message Templates manually using Chat API template testing tool (more info can be found here).
Troubleshooting
Integration may not work when:
1) Mobile phone is disconnected from the Internet.
2) WhatsApp web has been scanned in another device.
If Chat API does not receive new messages, try to open Chat in their interface (https://app.chat-api.com/chat) – it may help.
Also in some cases when you write to the customer directly from WhatsApp, the Chat API may have "author" field as "undefined". In such cases message will no be imported into FreeScout. This happens if you've opt in to the WhatsApp beta program.