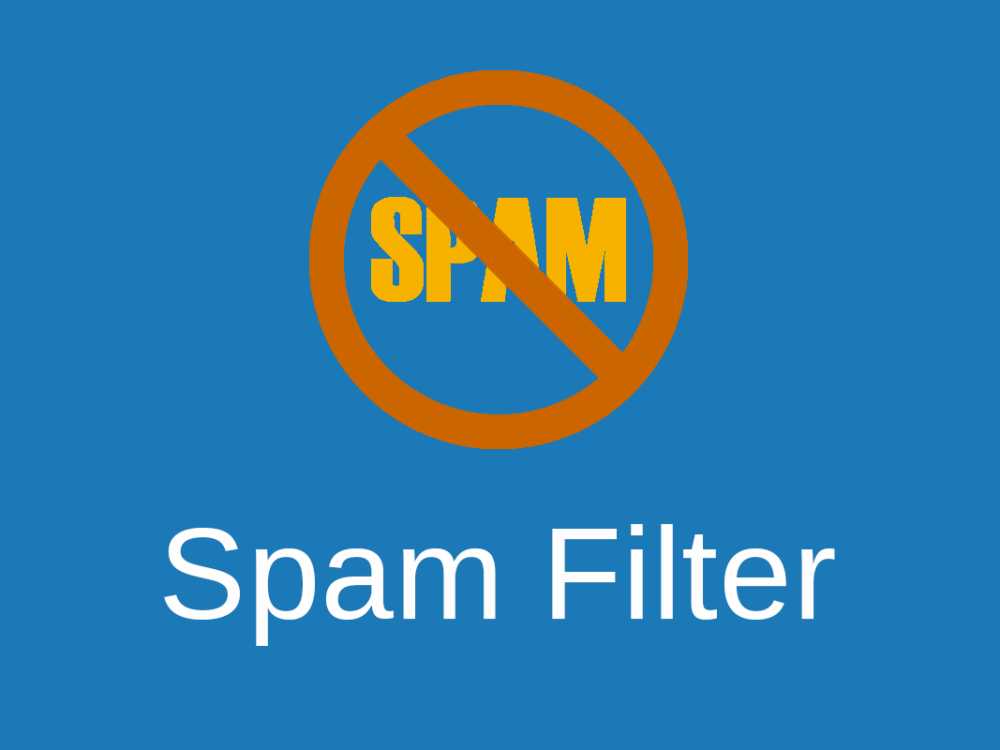 Spam Filter uses statistical analysis to detect junk messages and learns from your actions.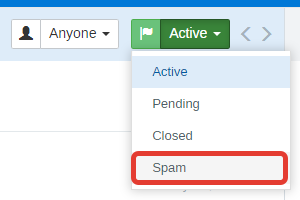 When you mark a conversation as Spam, Spam Filter blacklists the customer and automatically places all future conversations from this customer to the spam folder.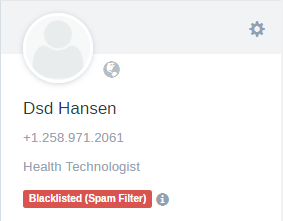 When you move a conversation out of the spam folder, customer will be removed from the blacklist.

You can also remove customer from the blacklist via customer's dropdown menu: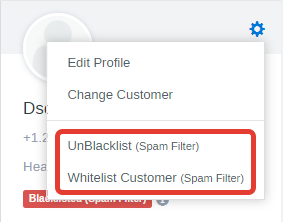 If you whitelist a customer, messages from this customer will never be marked as spam by the Spam Filter. Whitelists and blacklists of customers are maintained individually for each mailbox.
When "Automatic Spam Filtering" is enabled the module learns when you mark emails as spam or non-spam. Algorithm analizes only subject and body of the email and does not check email headers (like "X-Spam-Level", etc). In "Manage » Spam Filter" you can view and reset Spam Filter "Learning Memory" per mailbox: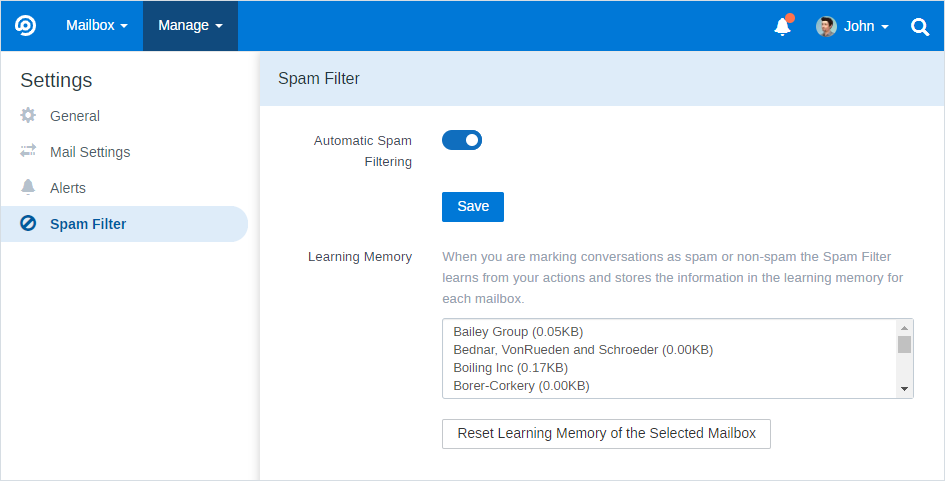 When some incoming email is detected as spam no email notifications are sent to support agents.