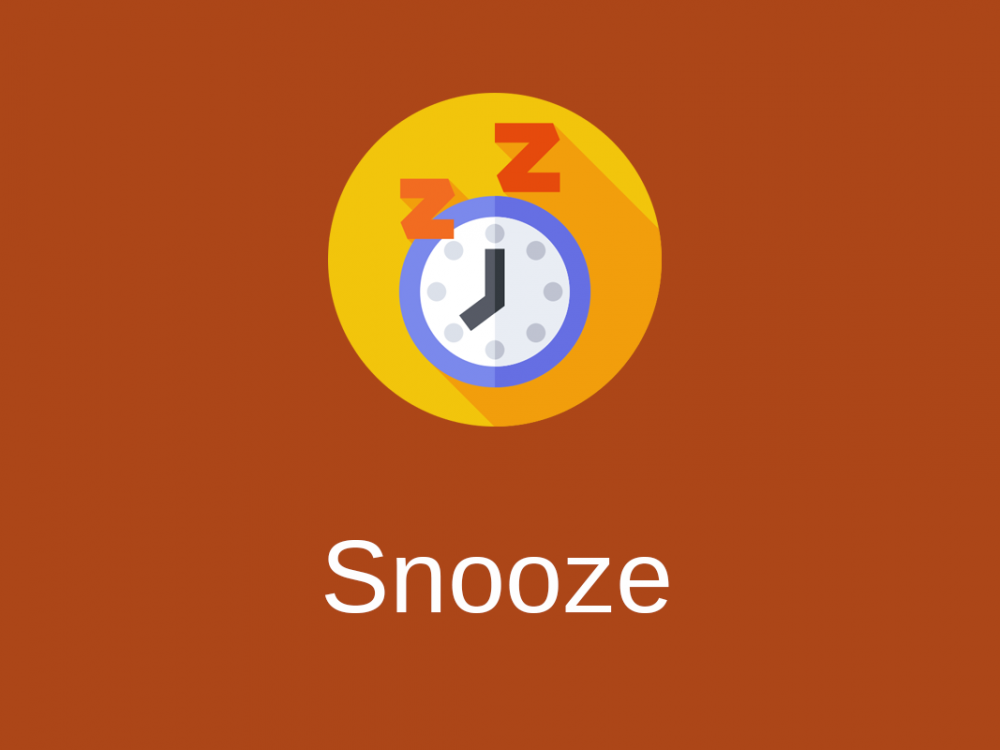 This module allows to postpone tickets and temporarily remove them from your inbox until you need them.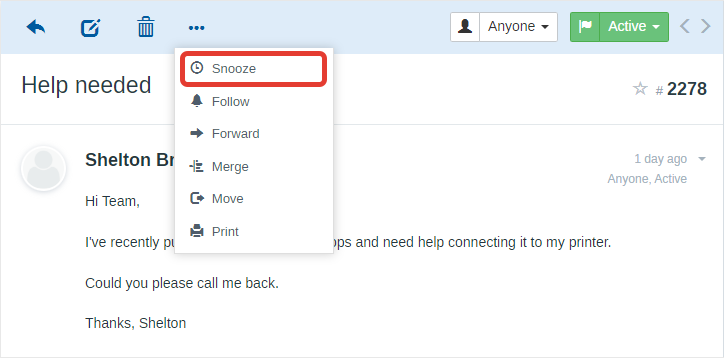 Snoozed conversation is temporarily closed and re-opened after the defined time interval.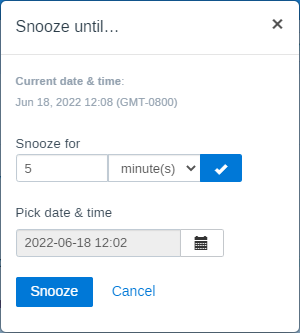 Snoozed conversations can be found under the Snoozed folder. This folder does not show the number of snoozed conversations not to distract support agents.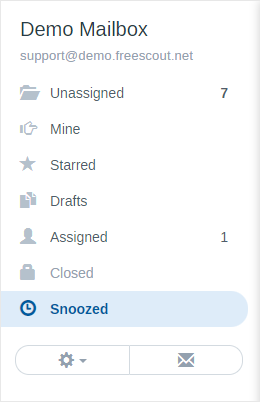 Snoozed conversation can be unsnoozed any time.

If a customer replies to the snoozed conversation the Snooze is canceled.