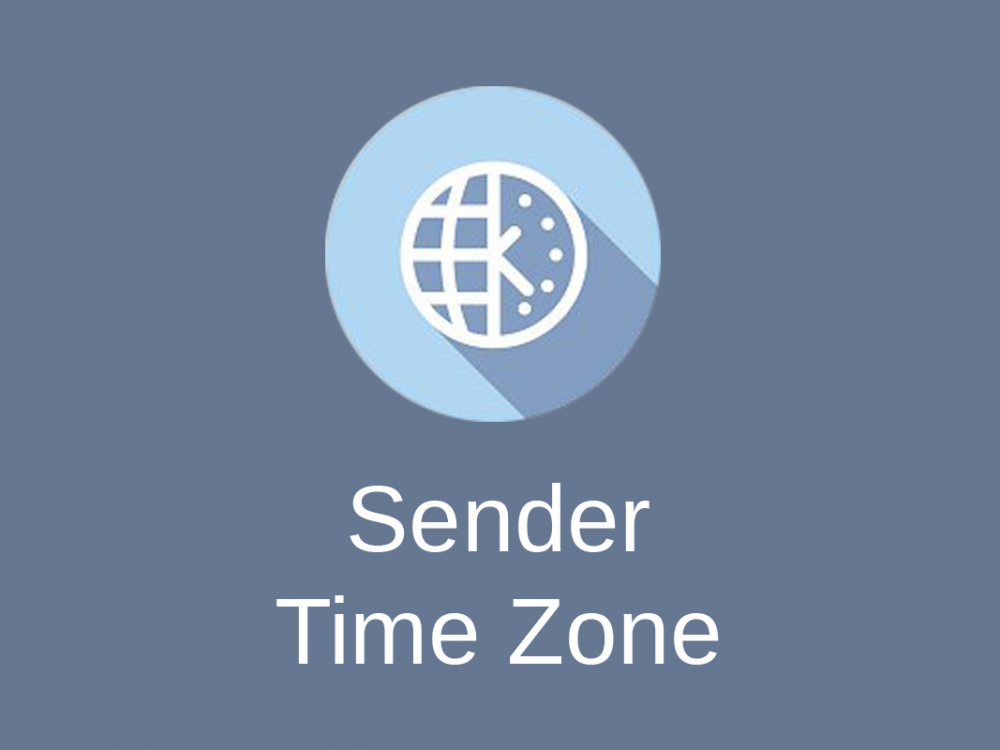 This module shows the following information for incoming messages:
Sender time zone
Send time
Current time in sender's time zone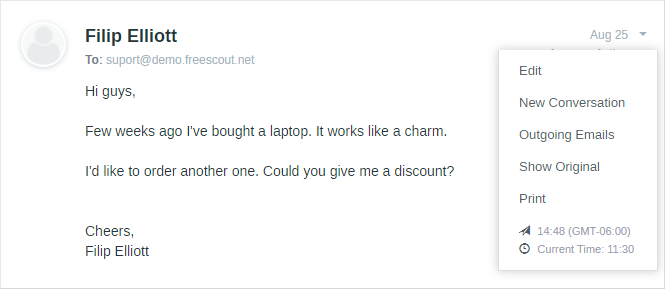 "Sender" here means the mail server which sent the email. Usually time zone of the person sending an email and time zone of the mail server are the same. In most cases, but not always – keep this in mind.
The module takes time zone from the Date email header.
After clicking on the dropdown menu item you can view the map showing sender's time zone.