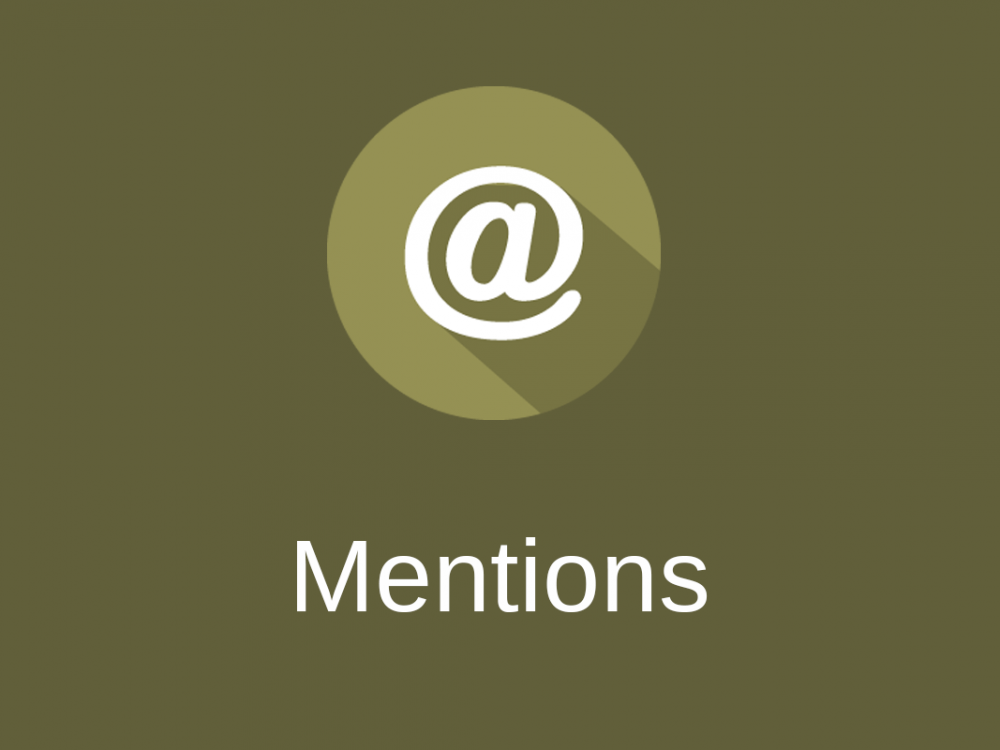 Mentions module allows you to ping other users in a note on a conversation and send them a notification without having to assign them the whole conversation.

When user is mentioned he/she receives a notification in the menu.

Also users can configure in their profiles receiving @mention notifications by Email, in a Browser or in Mobile App.