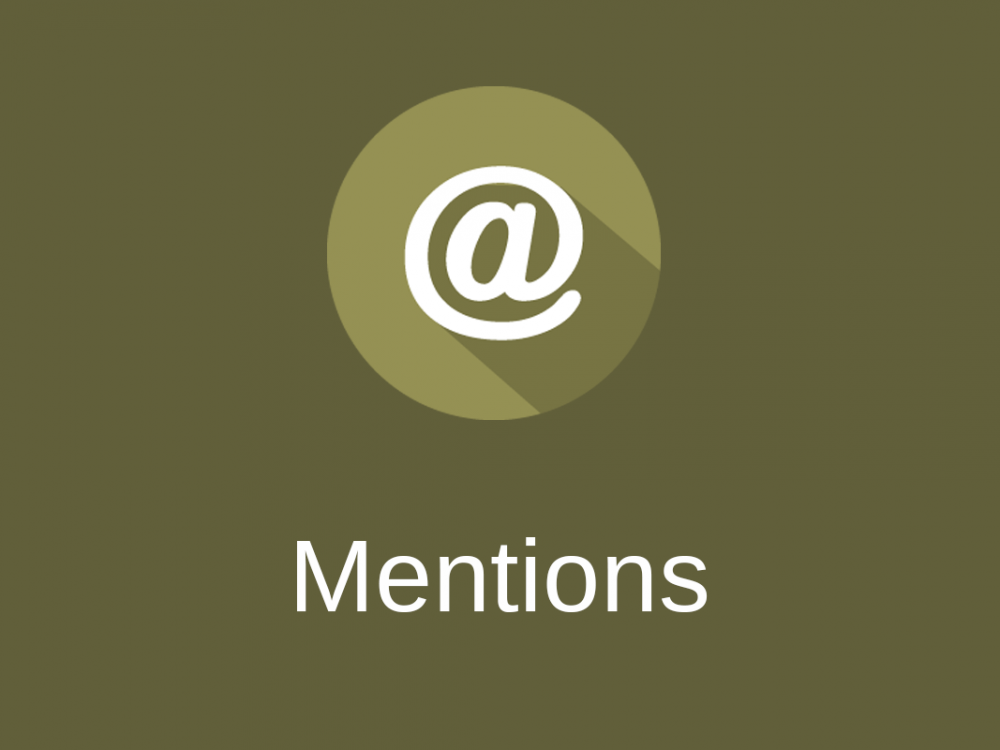 Mentions module allows you to ping other users in a note on a conversation and send them a notification without having to assign them the whole conversation.

Users which are hidden in the mailbox Permissions settings are not displayed in the list.
When user is mentioned he/she receives a notification in the menu.

In order to receive notifications when mentioned, users need to configure their Notifications: