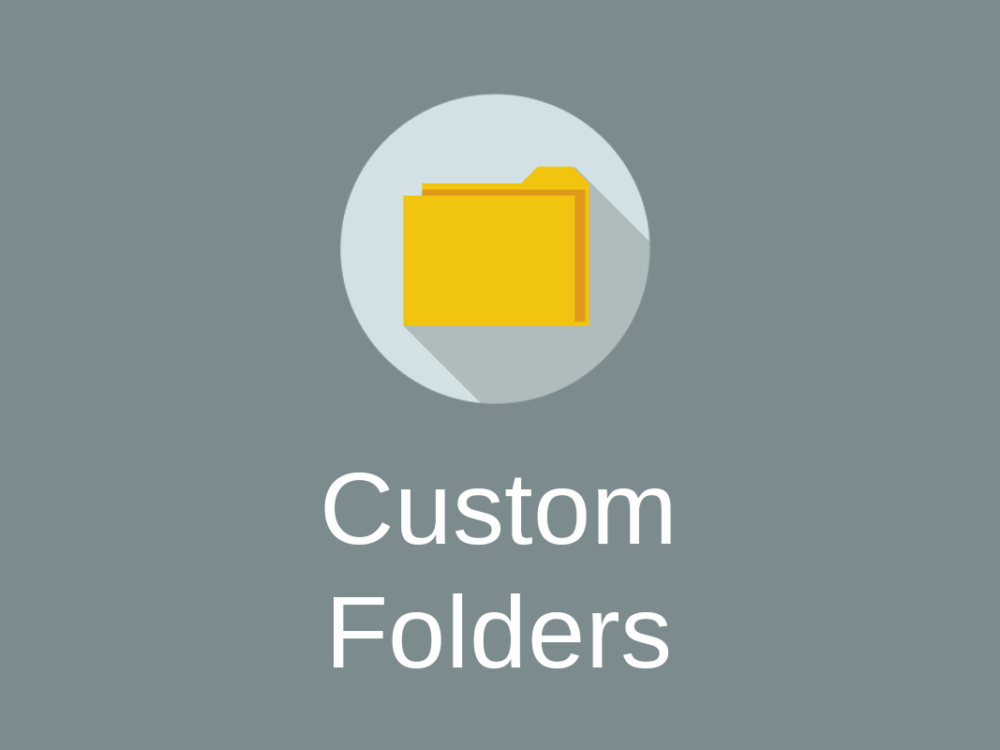 Custom Folders are great for organizing conversations. Use a Folder anytime you want quick and easy access to a particular group of conversations.
This module requries the Tags module to be installed and activated.
Conversations can be added to Custom Folders by adding a special tag to the conversation. Conversation will be displayed in the Custom Folder and also will be present in one of the default folders: Unassigned, Mine, Assigned, Closed or Spam.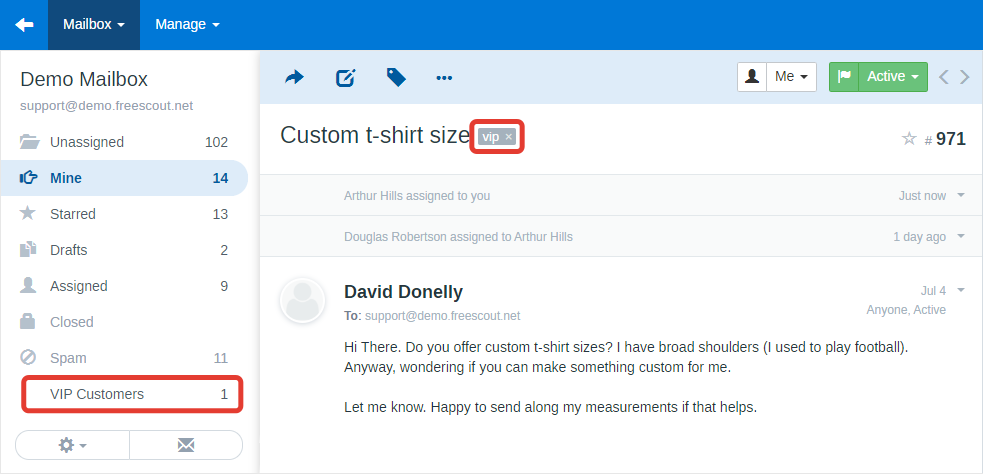 In Custom Folders settings you can set a tag for each Custom Folder and choose how you want folder's counter to function: count all conversation or count only active conversations.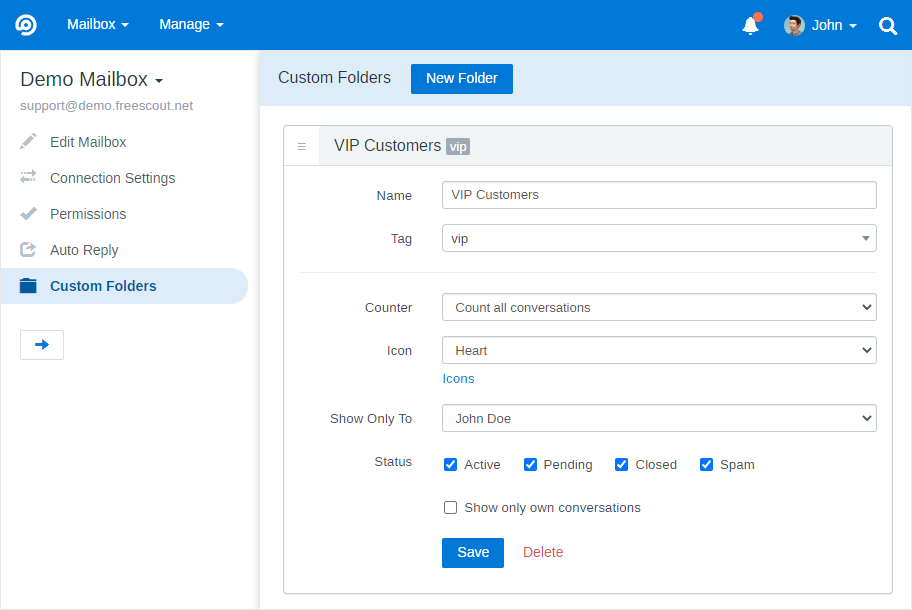 In "Settings » General" you can allow users to manage customer folders: