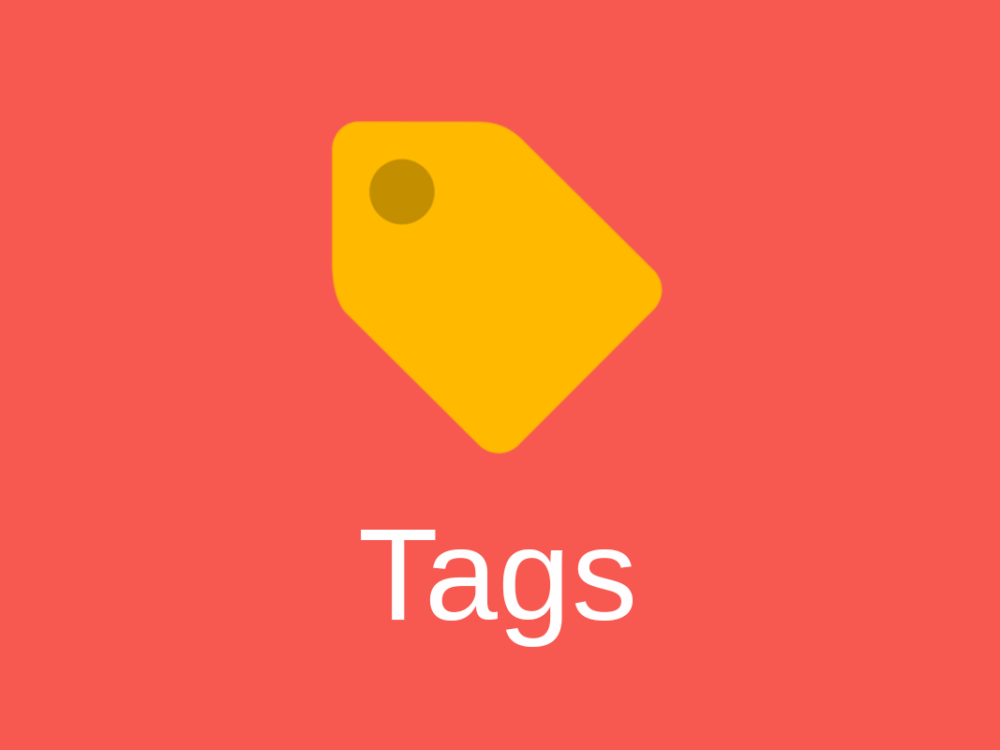 Tags are a lightweight, flexible, and powerful feature that enables you to categorize conversations and keep track of certain topics in the mailbox.
Several tags can be added at once.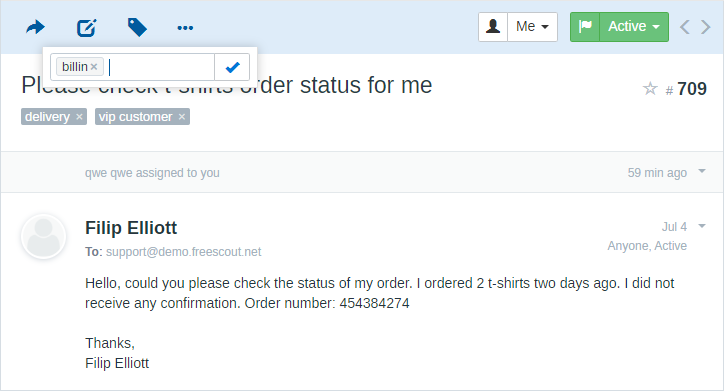 Under "Manage » Tags" you can view and edit existing tags. Keep in mind that Admin user sees all tags on Tags page, other users see tags which are linked to conversations in available to the user mailboxes only.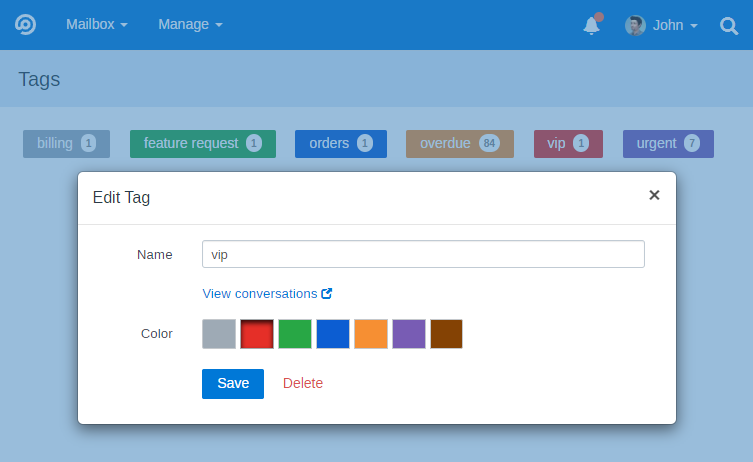 You can click on a tag and see all the tagged conversations:

In "Settings » General" you can allow users to manage tags (i.e. access to https://your-domain.com/tags page):