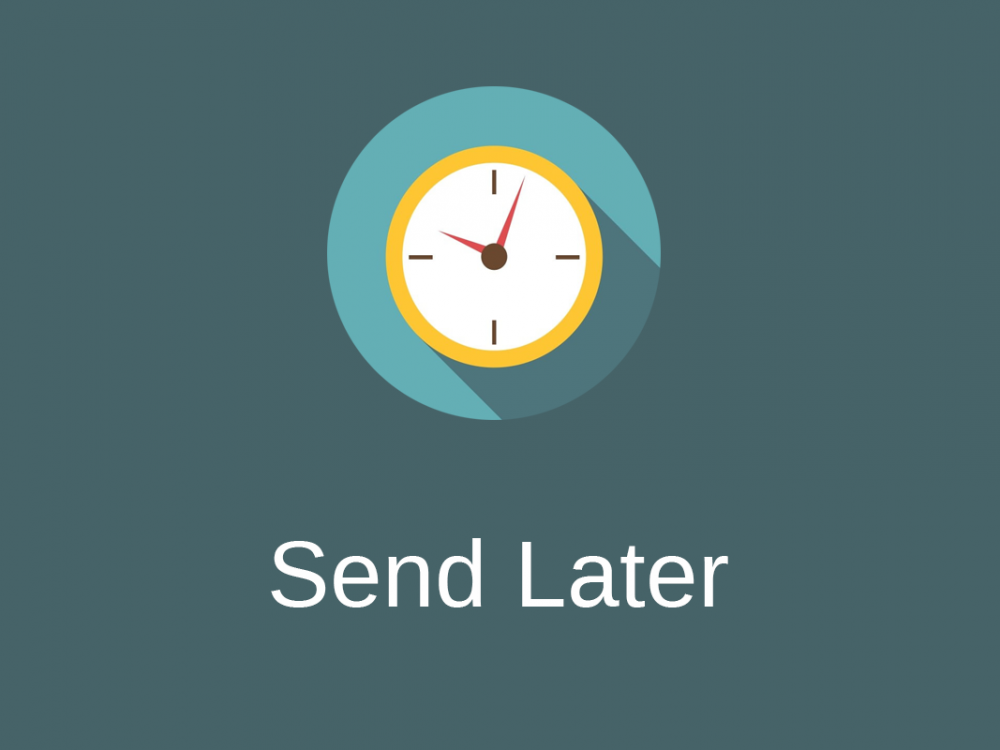 This module allows to schedule replies to send them later.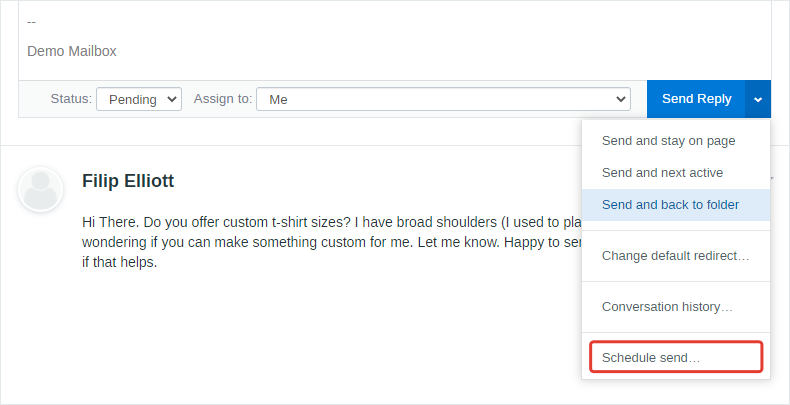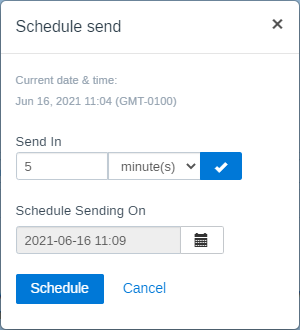 Scheduled messages can be sent right away by clicking "Send Now" or canceled via "Cancel" button. When the message is canceled it is turned into a draft.

When some conversation contains a scheduled message and support agent creates a new reply, then this scheduled message will be unscheduled and sent immediately.