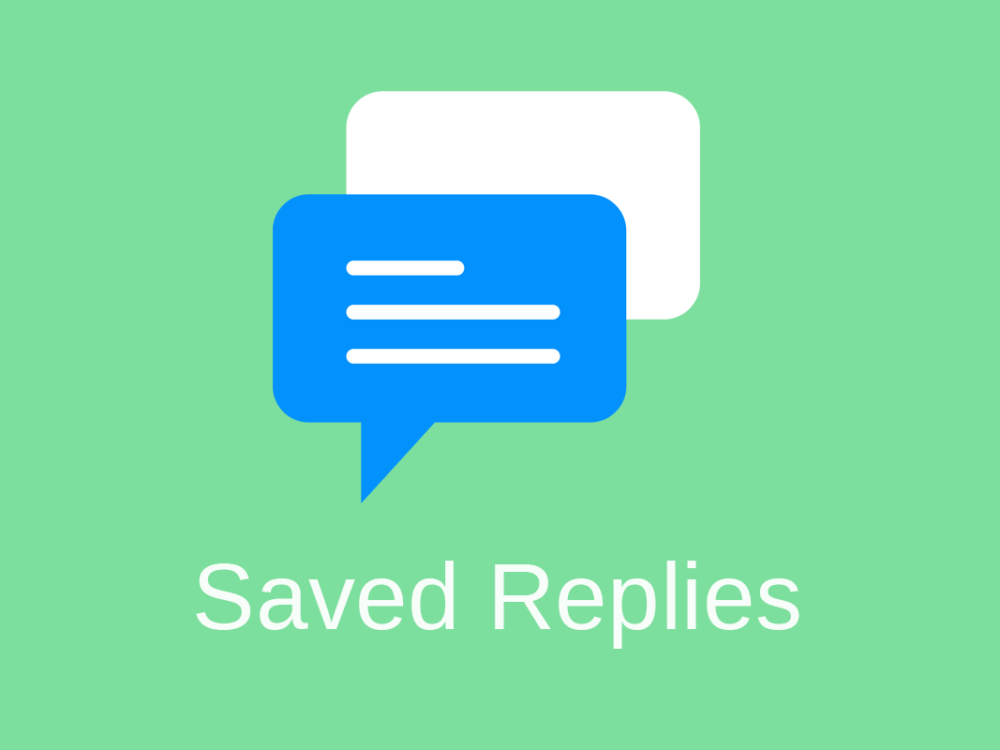 Saved Replies (also called 'canned responses') are used to quickly answer common questions. A saved reply is a snippet of text that can be quickly added to the editor when replying to a customer.
Admins are able to edit Saved Replies in mailbox settings by default. To allow regular users edit Saved Replies go to Manage » Settings » General: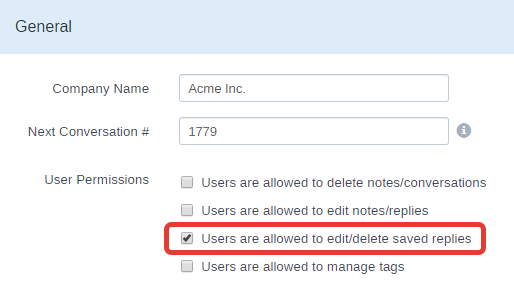 Saved Replies can be created on a corresponding page in the mailbox settings.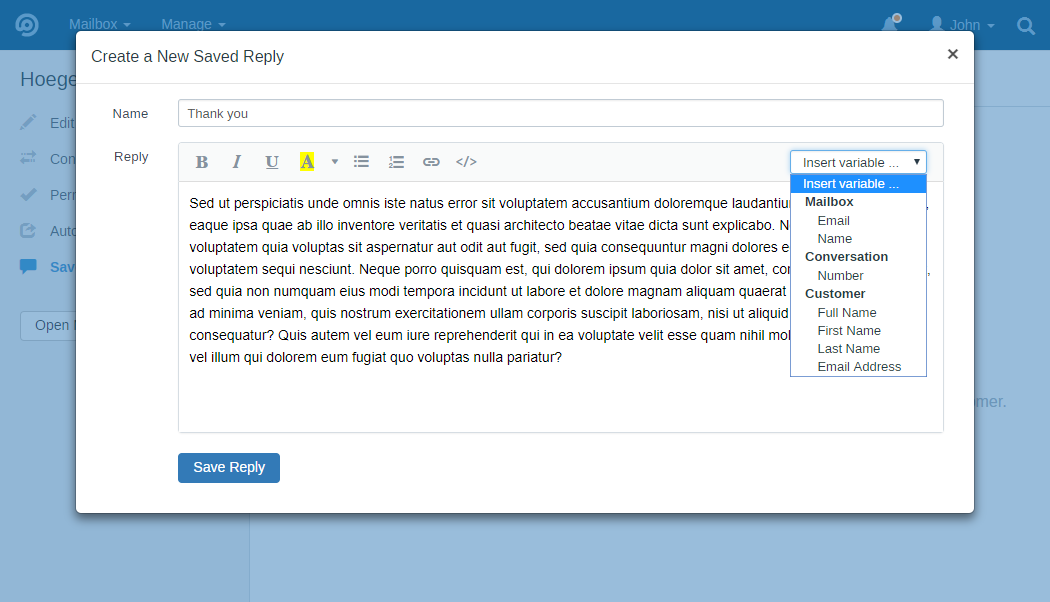 Categorizing Saved Replies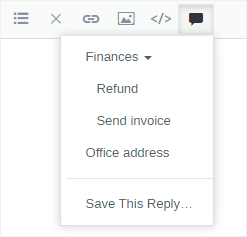 You can create nested saved replies. In this case parent saved reply will act as some kind of category.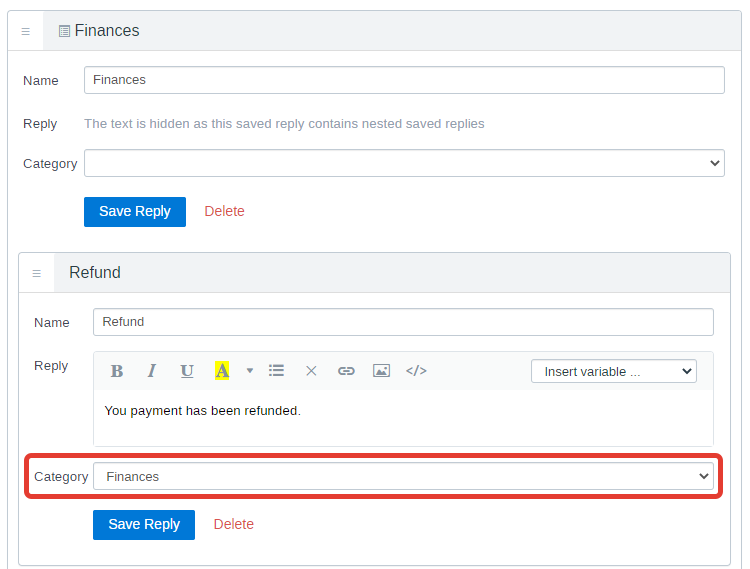 Troubleshooting
After updating the module does not show the dropdown. The solution is described here.